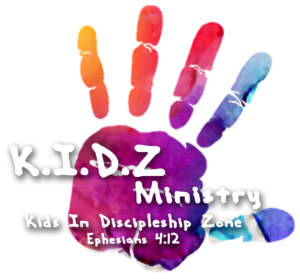 Here at Lake Erie Church, we love kids. Proverbs 22:6 says to "start children off on the way they should go, and even when they are old they will not turn from it." Our K.I.D.Z. Ministry seeks to do just that. Our leaders work alongside parents in training children, from a very young age, to be better equipped to be the future of the Church. We do this by focusing on 5 key values:
God's word is the foundational truth, and it is our heart to train every child to use it as their guide, authority, and conscience in everything.
We believe that life-change happens best in the context of relationships. In all that we do, we strive to cultivate relationships with the students amongst each other, their parents, and anyone else they may come in contact with.
We believe that our walks with Jesus are meant to be exciting and full of adventure. Therefore, it is our commitment to challenge children to pursue a thrilling and vibrant relationship with Christ.
We believe in inspiring kids to greatness by pursuing excellence in our programs. Therefore, we examine all that we teach and do often in order that it remain biblical, relevant, and effective.
We believe that spiritual growth happens best in an atmosphere of emotional safety, physical security, and cleanliness. Therefore, we are committed to exceptional standards in all of these areas.

Below is a list of all the classes our K.I.D.Z. Ministry offers:
Infant/Toddler Nursery: Newborn-2.5 years old
Pre-School: 2.5 years old (if potty trained)- Pre-K
LEC K.I.D.Zone: Kindergarten-3rd Grade
Elevate Tweens: 4th-5th Grade