WEDNESDAYS 6:30PM // SUNDAY 9AM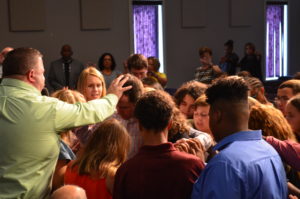 THIRST Student Ministry is a welcoming group for all teenagers. We meet weekly on Wednesday 6:30-7:30pm, & Sunday am 9:00. Come and join us as we dig deep into the word of God as as a body of Christ. At Thirst we have fun, and learn about God. Come receive a lesson tailored to a teenager life, You won't regret it!
Most Recent Event Update!
– Teen Talent! –
At International Teen Talent in Cleveland, TN, Thirst members, danced, sang, drew, or whatever they decided. Together we worshiped God, in our own way while having a great time!
***Pictures Below***